PRATT & WHITNEY'S FIRST ENGINE, AND THE FIRST OF THE ICONIC WASP SERIES. THE MOST ADVANCED AIR-COOLED RADIAL ENGINE OF ITS TIME.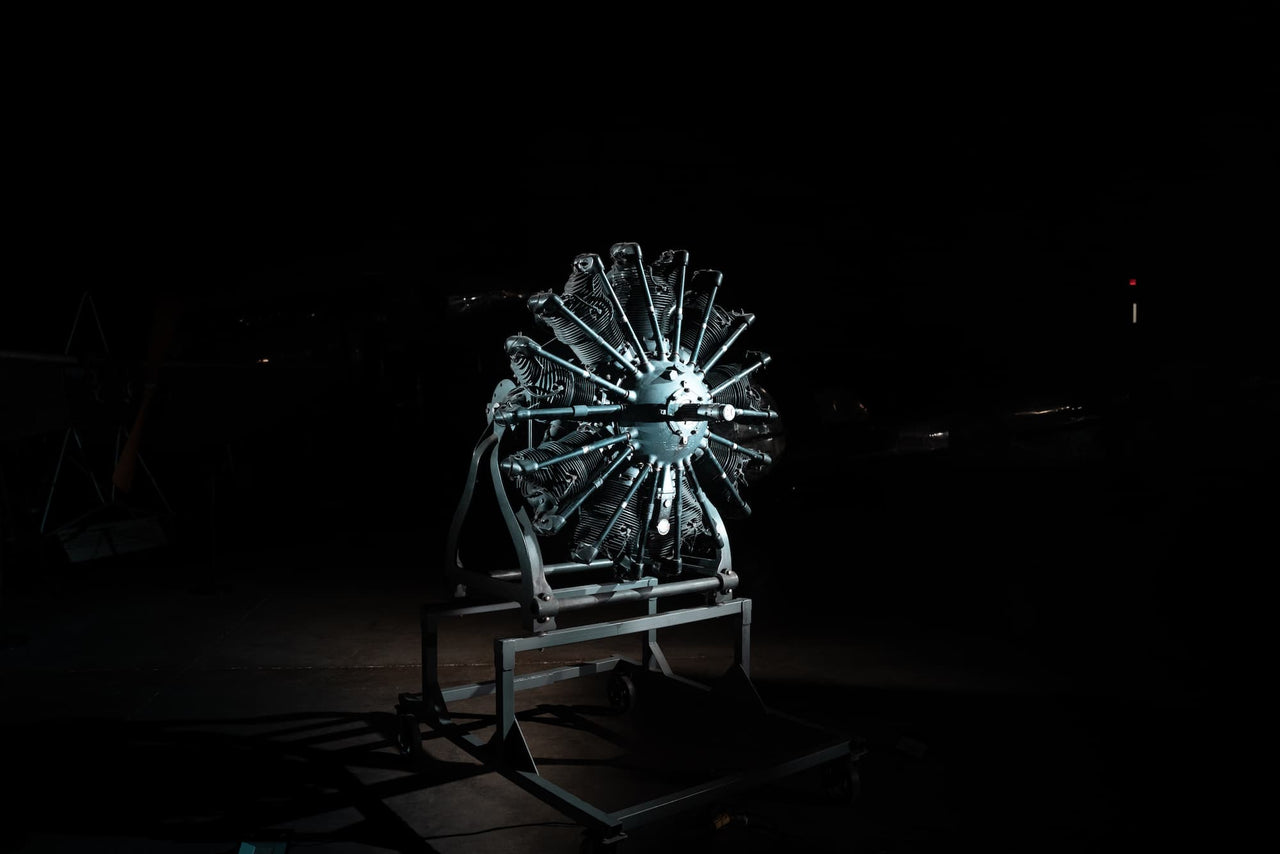 HISTORIC
ENGINEERING LANDMARK
Completed on December 24, 1925, the R-1340 was Pratt & Whitney's first engine. It was the most advanced air-cooled radial engine of its time. The Wasp was designed to meet U.S. Navy requirements for powering carrier-based combat aircraft. It easily passed the Navy testing and an order was placed for 200 engines.
Wasp engines powered approximately 100 different experimental and production aircraft and it was produced from 1925 until 1960 with nearly 35,000 engines manufactured.
In 2016, the Wasp R-1340 received a designation as Historic Engineering Landmark from the American Society of Mechanical Engineers.
This engine, with serial number 12, was the last engine in a series of 12 hand-built prototypes and is in its original unrestored condition.
Courtesy of the Henry Ford Museum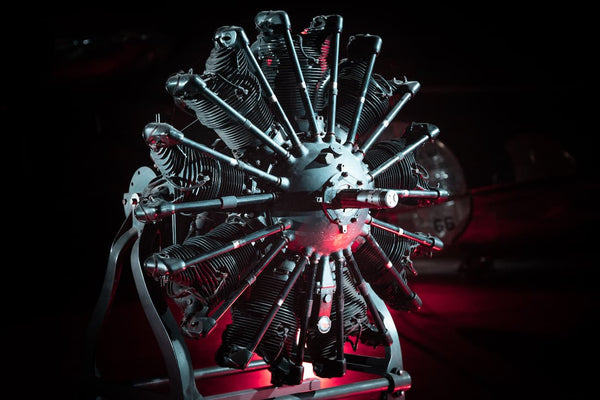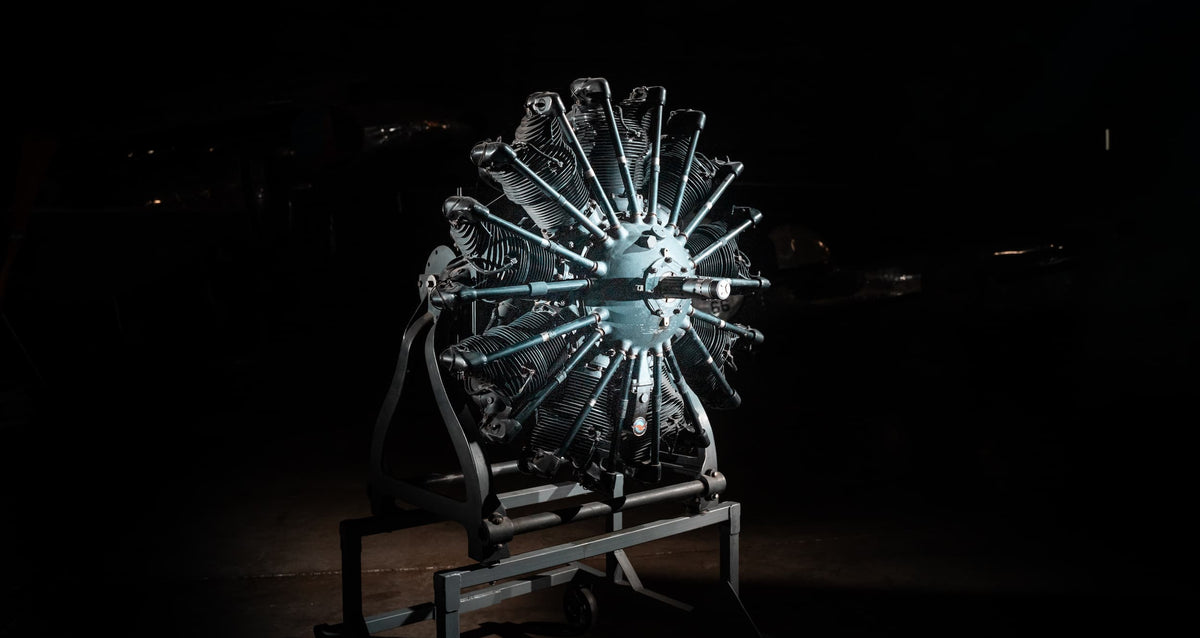 "It exhibited speed, rate of climb, performance at altitude and reliability that revolutionized American aviation, shattering one record after another. Soon it dominated Navy and Army Air Force fighter planes."
PRATT & WHITNEY
Wasp engines powered approximately 100 different experimental and production aircraft. Notable applications include:
Agusta-Bell AB.102
Air Tractor AT-301
Air Tractor AT-401
Ayres Thrush
Bach Air Yacht
Boeing Model 40A
Boeing 247
Boeing F3B
Boeing F4B
Boeing P-12
Boeing P-26 Peashooter
Boeing P-29
CAC Ceres
CAC Wirraway
Curtiss Falcon
Curtiss F7C Seahawk
Curtiss O-52
Curtiss P-6S Hawk
Curtiss SOC Seagull
de Havilland Canada DHC-3 Otter
Douglas Dolphin
Fairchild FB-3
Fokker F.10
Fokker F.32
Ford Trimotor
Gee Bee R-1
Gee Bee R-2 Super Sportster
Gee Bee R 1/2 Super Sportster
Gee Bee Z
Gee Bee QED
Grumman Mallard
Grumman Ag Cat
Howard DGA-6
Ireland N-2C Neptune
Junkers W 34
Junkers Ju 52
Knoll Aircraft Company KN-3[3]
Kaman HH-43 Huskie
Lockheed Vega 5
Lockheed Model 8 Sirius
Lockheed Model 9 Orion
Lockheed Model 10-C & 10-E Electra
Lockheed XC-35
Loening OL-8
Noorduyn Norseman
North American BC-1
North American T-6/SNJ Texan/Harvard
Northrop Alpha
Northrop C-19 Alpha
Scottish Aviation Twin Pioneer
Sikorsky H-19
Sikorsky S-38
TNCA MTW-1
Thomas-Morse XP-13A Viper
Vought O2U Corsair
Wedell-Williams Model 45
Westland Whirlwind (helicopter)