FIRST INSTANCE OF ALUMINUM USE IN AIRCRAFT ENGINE CONSTRUCTION.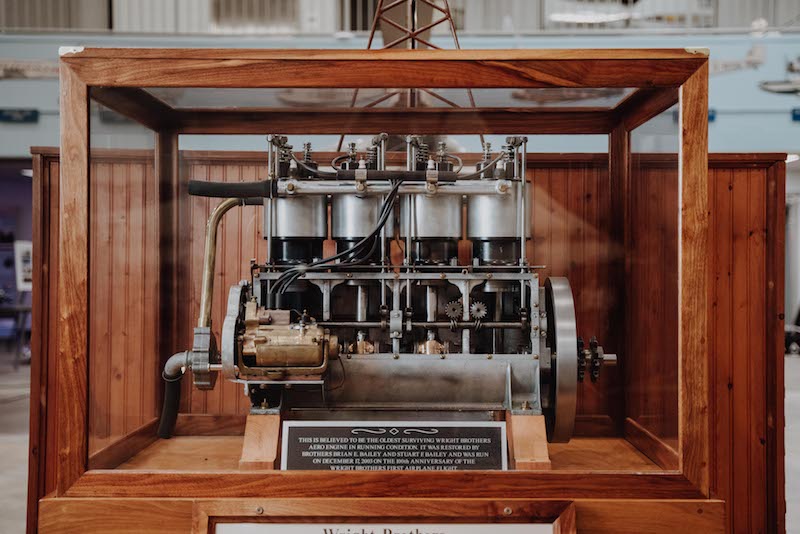 SETTING THE STAGE
FOR FUTURE DESIGN
The Wright Brothers contracted a Dayton Ohio foundry, the Buckeye Iron and Brass Works, to cast an aluminum crankcase for their planned engine. While the engine design was somewhat crude, even for its time, this marked the first time aluminum was used in aircraft engine construction. This material became essential in aircraft design and development owing to its strength and light weight. The engine had no fuel pump, carburetor or spark plugs, or even a throttle. Gasoline was gravity fed from a tank mounted below the upper wing. Initial spark was generated with a coil and four batteries not carried on the airplane. A flywheel driven magneto provided current while the engine was running.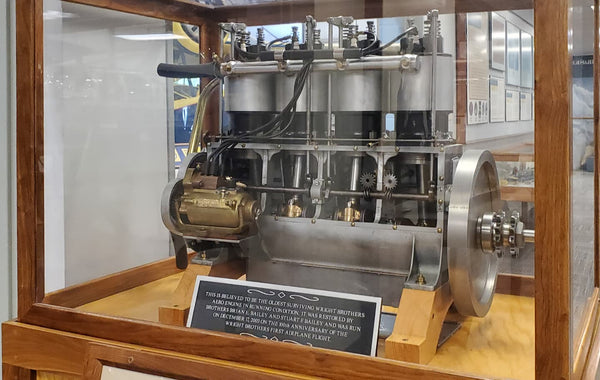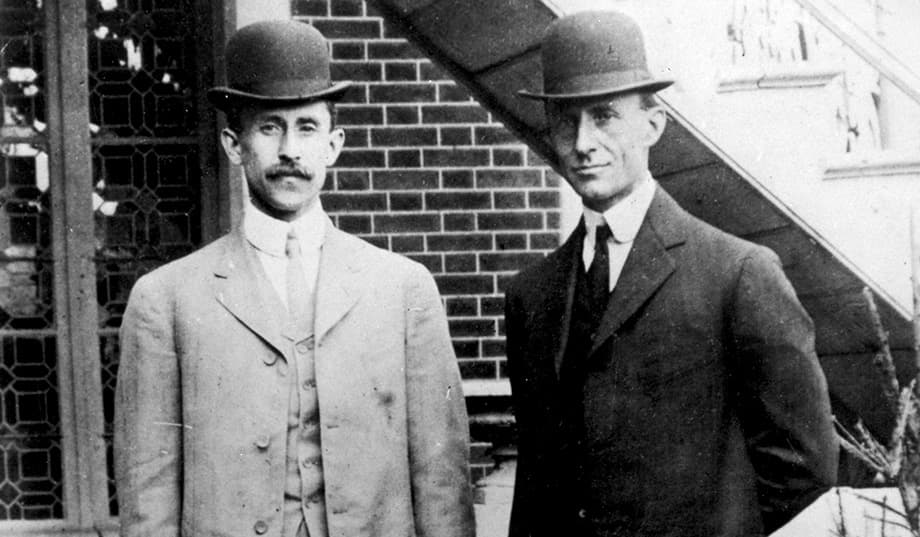 FUN FACTS
THIS engine is believed to be the oldest surviving Wright Brothers aero engine in running condition. It was restored by brothers Brian E. Bailey and Stuart Francis Bailey and was run on December 17, 2003 on the 100th anniversary of the Wright Brothers first airplane flight.