SINGLE SEAT, TWIN ENGINE SUBSONIC ATTACK AIRCRAFT KNOWN FOR IT'S INCREDIBLE DURABILITY AND FIREPOWER
Designed For
CLOSE AIR SUPPORT
The A-10 is the first U.S. Air Force aircraft designed specifically for close air support. Although its official name comes from the Republic P-47 Thunderbolt, a World War II fighter that proved effective in the close air support role, the A-10 has also become affectionately known as the "Warthog."
The aircraft was designed around its primary armament, a Gatling-style (rotary) autocannon and is protected by more than 1,200 pounds of armor around the cockpit and flight control systems. As a result, the A-10 has a reputation for survivability, with many recorded examples of aircraft taking significant damage and remaining airborne. It also has superior maneuverability at low speeds/altitudes and is capable of short takeoffs and landings, enabling it to operate from more primitive forward bases.
The A-10A entered service in March of 1976 and first saw combat during the Gulf War in 1991, flying over 8,000 sorties. It has become popular among pilots and ground troops due to its success as a close air support platform. Later models are still in service and there are no immediate plans to retire the aircraft.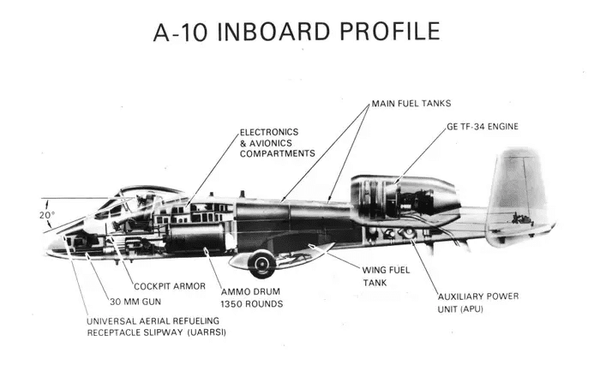 1970

With the growing treat of Soviet Armed Forces and the need for all-weather attack aircraft, the U.S. Air Force put out a request for proposals that included a requirement to be designed specifically to support a 30mm armor piercing rotary cannon. Fairchild Republic's YA-10A prototype won the bid in 1973.
1978- 2012

Between 1978 and present day, the A-10 fleet has received countless technological and structural upgrades ranging from laser receiver pods, state of the art navigation systems, upgraded targeting systems, new weapons systems, new fuel pods, and most recently new wings.
2014

As part of plans to retire the A-10, the USAF planned to halt the current wing replacement program to save $500 million dollars. However, by May 2015 the re-winging program was too far into the contract to be financially efficient to cancel. Now the A-10 fleet with new 'TUSK' wings can operate to 2040.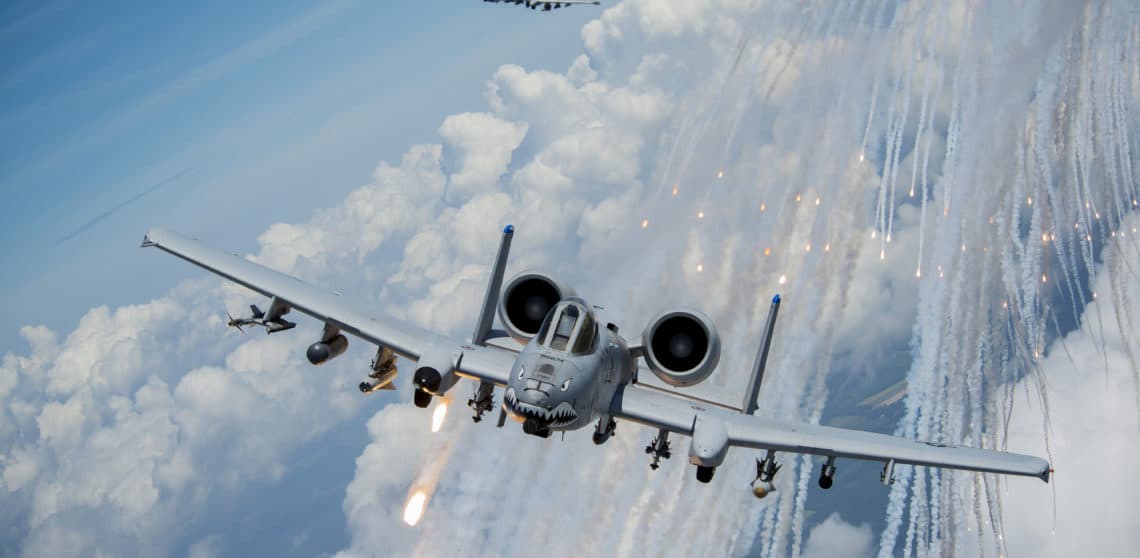 DID YOU KNOW?
The A-10 is essentially a flying gun. The air frame is built around a 19-foot-long, 4,000 pound GAU-8 30 mm auto cannon that fires at a blistering rate of 65 rounds per second.
CHECK IT OUT IN OUR MILITARY HANGAR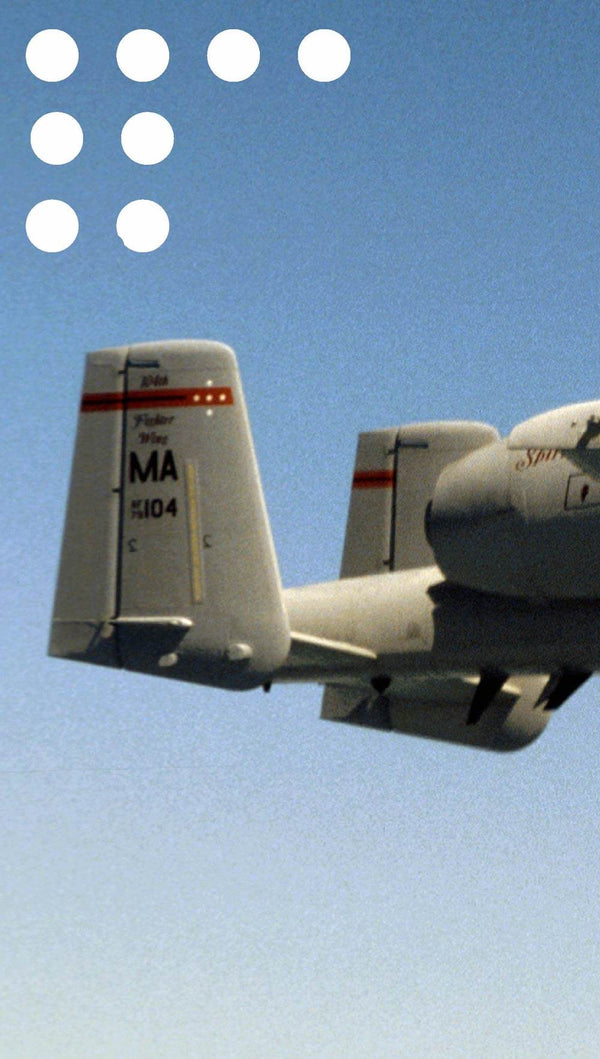 Battle Hardened
The A-10 is known for being exceptionally durable, able to survive direct hits from armor piercing shells and high explosive projectiles up to 23mm with a direct hit. It has redundant-hydraulic systems, and a mechanical system as a backup if hydraulics fails. The aircraft is designed to be able to fly with one engine, half of the tail, one elevator, and half of a wing missing – and has done so many times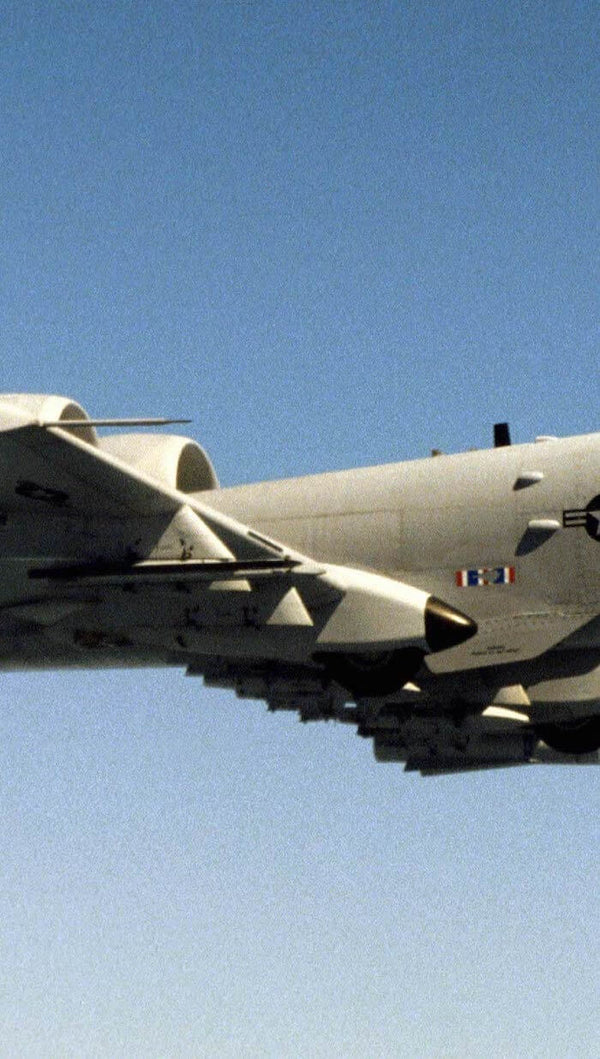 Future
The future of the A-10 remains a subject of active debate. The U.S. military has explore many alternate aircraft options, and in 2015 planned to replace the A-10 with the F-35 'Lighting II' all-together. In February 2016, the Air Force deferred the final retirement of the A-10 Warthog until 2022. In June 2017, it was announced that the aircraft "...will now be kept in the air force's inventory indefinitely."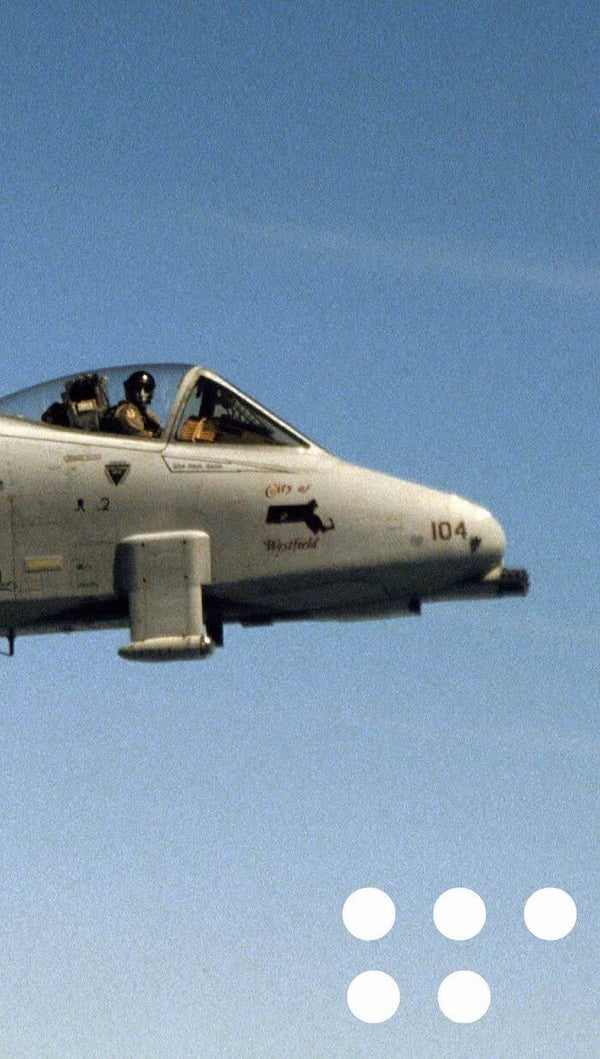 Experimental Use
On 25 March 2010, an A-10 conducted the first flight of an aircraft with all engines powered by a biofuel blend. On 28 June 2012, the A-10 became the first aircraft to fly using a new fuel blend derived from alcohol; known as ATJ (Alcohol-to-Jet), the fuel is cellulosic based and can be produced using wood, paper, grass, or any cellulose based material.