BUILT AND FLOWN BY PLYMOUTH, CONNECTICUT NATIVE AND AERONAUT SILAS BROOKS IN THE 1870'S, THIS IS THE OLDEST SURVIVING AMERICAN BUILT AIRCRAFT.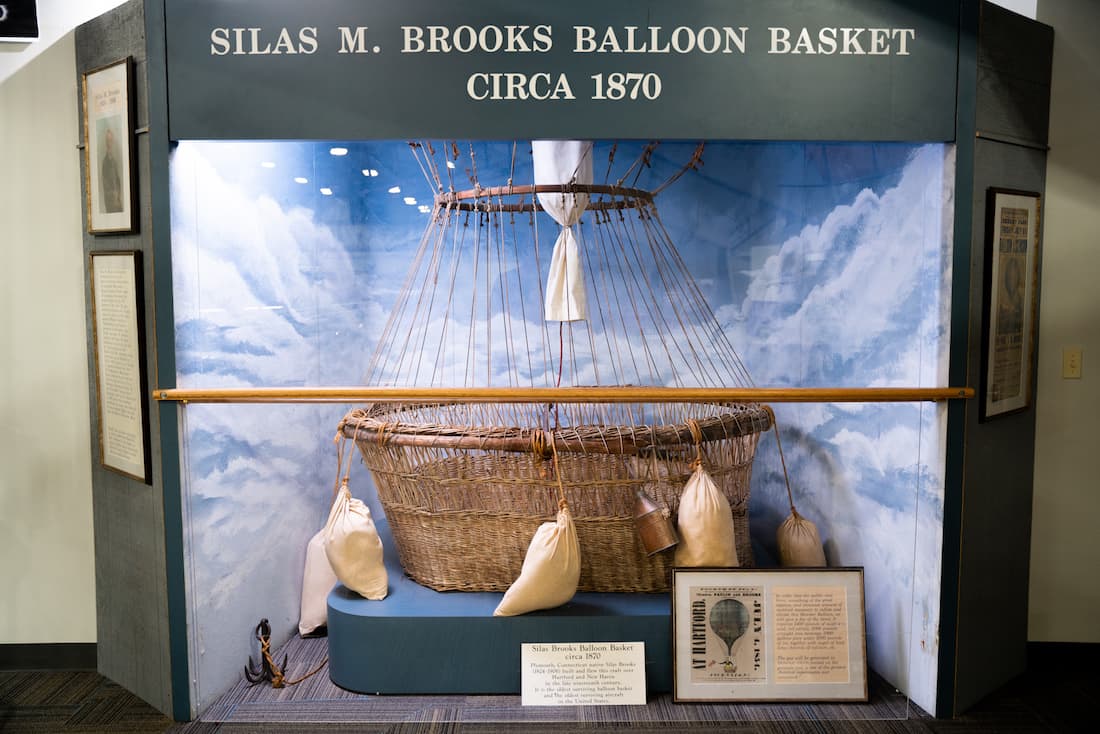 First Ascent
Silas Brooks
Brooks made his ballooning debut in 1853 during a show in Memphis, Tennessee when the actual aeronaut was too ill to perform. Fascinated by the experience, he began a new career, returning to Connecticut in June of 1854 and seeking out gun manufacturer Samuel Colt for financial backing. Colt agreed, and Brooks made first ascent in the state the following month. He soon built two new balloons and headed west, finding great success and making the first balloon ascensions in the cities of St. Louis and Chicago.
---
By the time of the Civil War, Brooks had returned to Connecticut and settled there, continuing his work as a balloonist. Throughout the 1870s and 80s, he made many ascensions from Cherry Park in Avon and Bushnell Park in Hartford. Despite his success as an aeronaut, Brooks spent the last years of his life in poverty as his popularity waned-his last flight in 1894 ended with the balloon barely getting off the ground, then becoming tangled in a tree and later the roof of a nearby home.
Silas Brooks died in obscurity in 1906, and his exploits remained relatively unknown until his recognition by the Connecticut Lighter-Than-Air Society in the late 1990s.