IN 2018, THE NEW ENGLAND AIR MUSEUM UNVEILED A MAJOR NEW EXHIBIT ON THE HISTORY AND TECHNOLOGY OF CONNECTICUT-BASED KAMAN CORPORATION, AND THE LIFETIME OF INNOVATION BY COMPANY FOUNDER CHARLES KAMAN.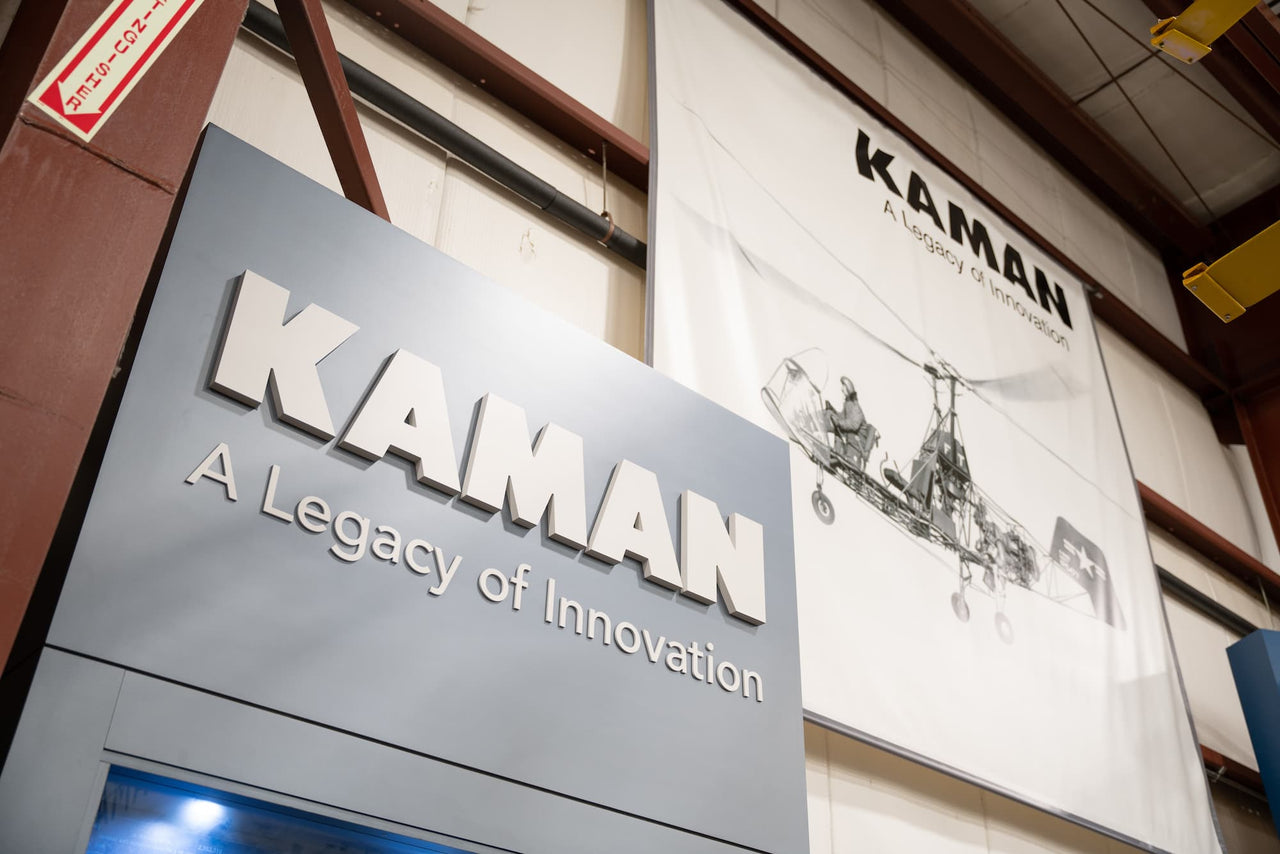 Thanks to a recent investment from the Kaman Foundation - led by members of Charles Kaman's family - this exhibit now features cutting edge technology that will dramatically increase visitor learning and engagement. Upgrades include:
- A 3D hologram that explains how Charlie Kaman's inventions reduced the effect of vibration in aircraft, revolutionizing helicopter design
- An interactive kiosk that tells the story of Charlie Kaman's work in aviation, and even includes a game showing how the pieces of a helicopter fit together
- Augmented Reality (AR) that allows our docents to share their first-hand stories of working with Charlie
- An AR scavenger hunt which makes learning about helicopter technology fun and engaging
- A smartphone app that brings much of this information to our visitors both onsite at the museum or anywhere
The smartphone app can be downloaded from the Apple Store or Google Play.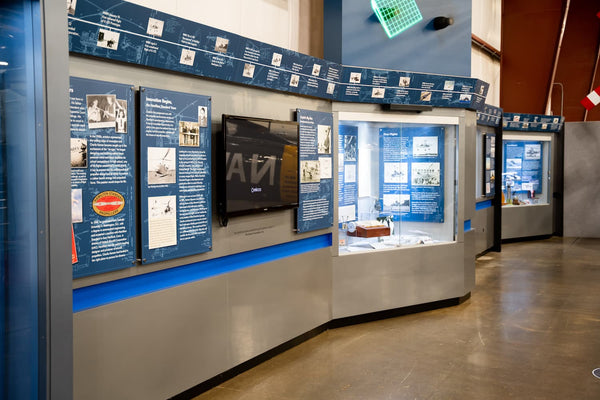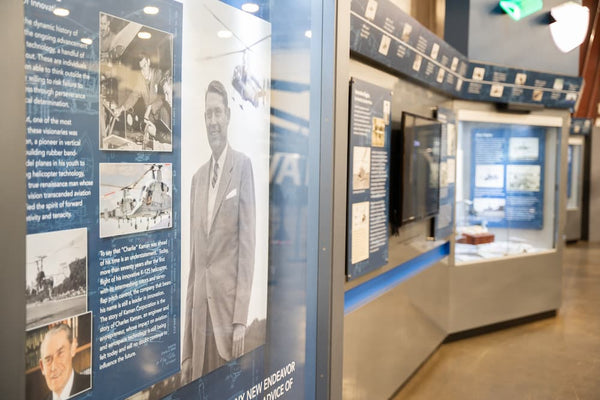 This exhibit upgrade was designed and created by the team at Quast Media LLC, with support from Arsome Technology. Both Quast and Arsome are located in Manchester, CT.
According to Winfried Quast, President and CEO, Quast Media LLC, "Our experience with interactive digital signage, 3D holograms and augmented reality along with knowledge gained through consumer surveys and focus groups allowed us to apply the ideal immersive digital experience to fit the museum's vision and bring their exhibit to life. While our entire team used their full creative talent to complete this project, one of the best experiences for us was to work with the museum's staff and docents. We learned so much about the history of KAMAN and Charlie."