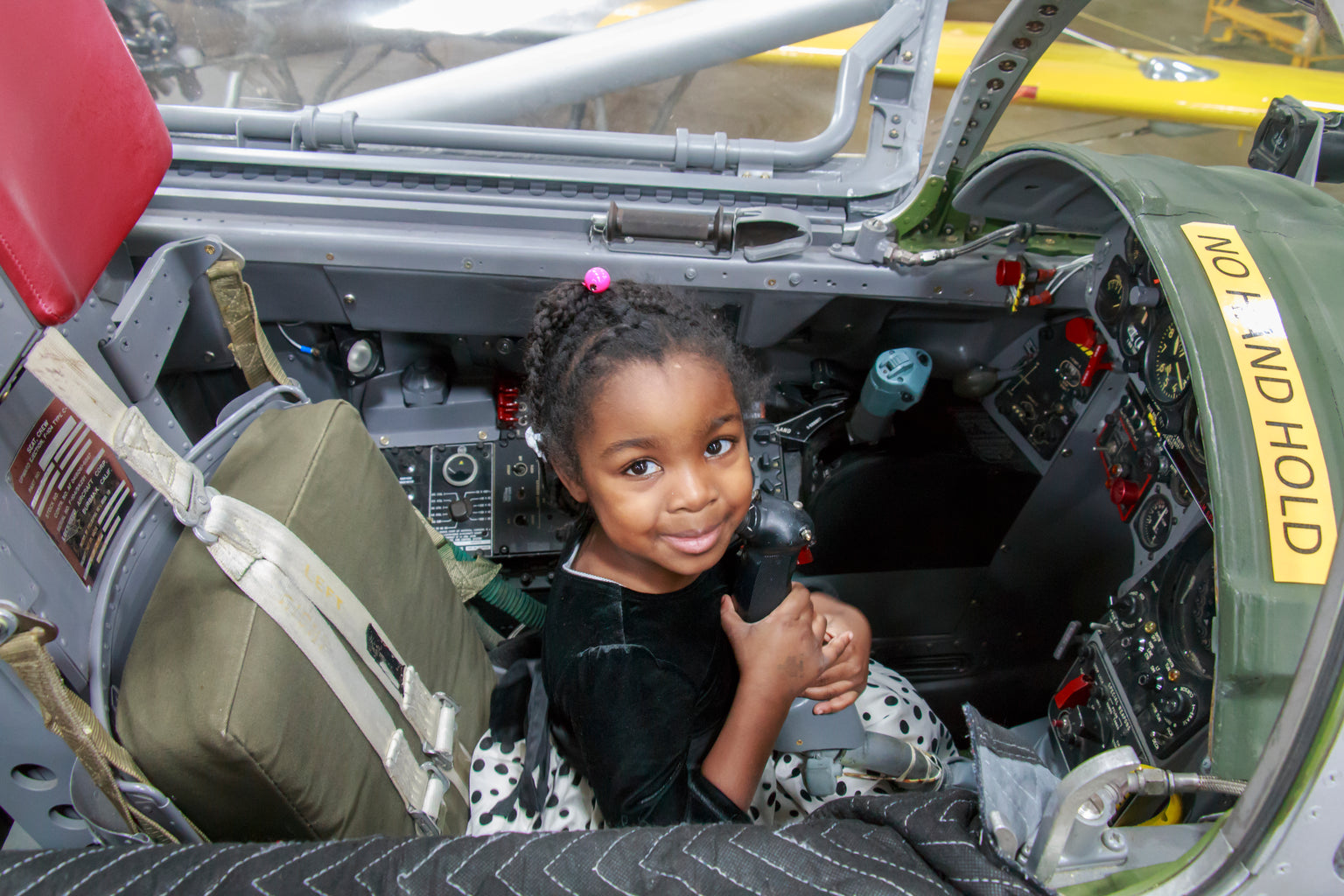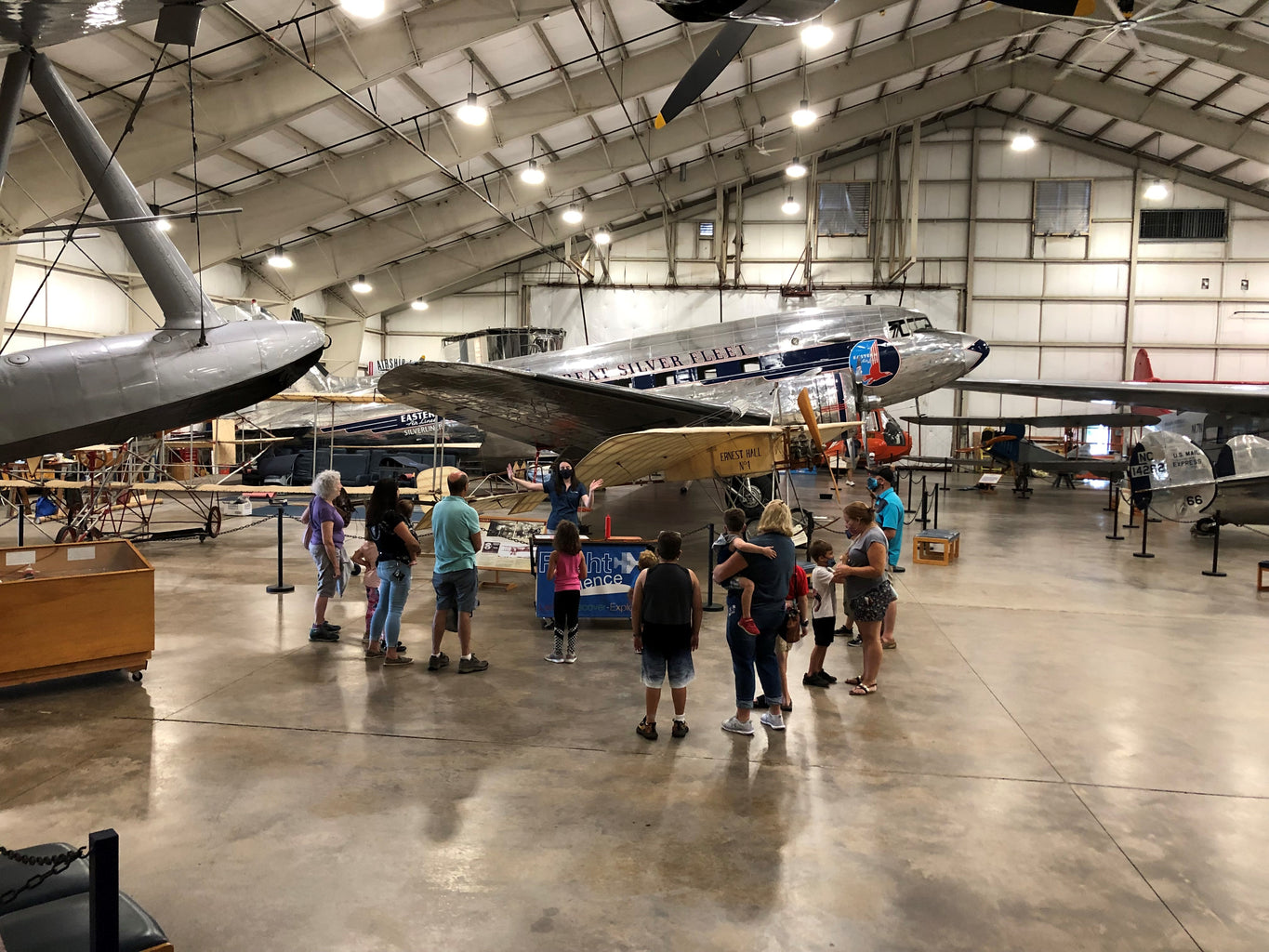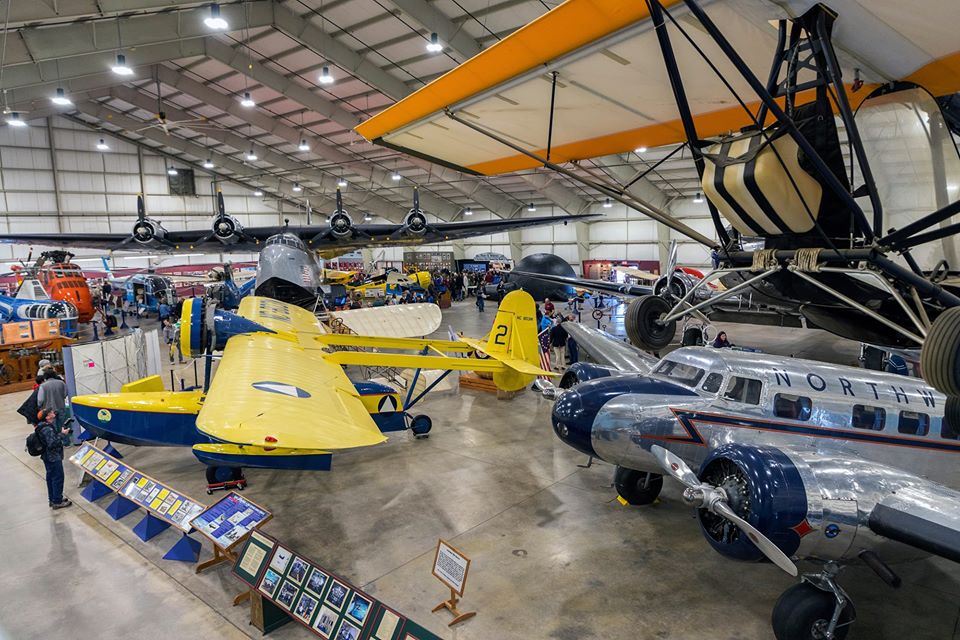 ---
Homeschool Programs
Homeschool families and co-ops are welcome to participate in our special Homeschool Days or book a customized field trip.
Fall 2023-Spring 2024 Homeschool Days:
All Homeschool Days include themed scavenger hunts, hands-on activities, educational tours and demonstrations, and special open aircraft experiences. All activities (except for flight simulators) are included with Homeschool Day fees.
Monday November 6, 2023: Aviation Adventures
Meet a retired airplane pilot & climb inside our Lockheed 10-A Electra for special hands-on access to its unique history.
Monday February 5, 2024: Helicopters 101
Meet a retired helicopter pilot & climb inside our fully restored Sikorsky CH-54B Skycrane.
Monday May 20, 2024: Aviation Engineering   
Meet an aerospace engineer & climb inside a one-of-a-kind aircraft, the Burnelli CBY-3 to learn about its unique design.
Adults: $10 per person
Students (Ages 4-17): $20 per person
Children (Ages 3 and under): Free of charge
*Discounted rates are available for groups of 10 or more with pre-registration. Groups must check-in together and provide one payment for the group to receive the group discount. Contact Amanda Goodheart Parks, PhD., Director of Education for details and group pre-registration: agparks[at]neam.org or (860) 623-3305 x313.
Additional Information:
Homeschool Days are from 10:00am-3:00pm and tickets are available for purchase at the door the day of the event. There is no limit on the number of participants for Homeschool Days, and an average of 75-150 people participate in each event. Families are able to explore the museum at their own pace throughout the day. We recommend arriving between 10:00-11:00am in order to take full advantage of everything the museum has to offer. A brown bag lunch is recommended as the museum does not have onsite food service. Indoor and seasonal outdoor seating is available on a first come, first served basis.
All students must be accompanied by an adult and activities/programs are subject to change. Museum memberships, complimentary passes, library passes, corporate admission passes, or other discounts do not apply to homeschool day fees. Online museum general admission tickets also do not apply to homeschool days. Some activities (such as full-motion or advanced flight simulators) may incur an additional fee and tickets for these activities will be available for purchase on a first come, first served basis during the event.