THE 58TH BOMB WING MEMORIAL PAYS TRIBUTE TO THE THOUSANDS OF MEN IN THE FIRST UNIT TO INTRODUCE THE BOEING B-29 SUPERFORTRESS INTO COMBAT IN WORLD WAR II.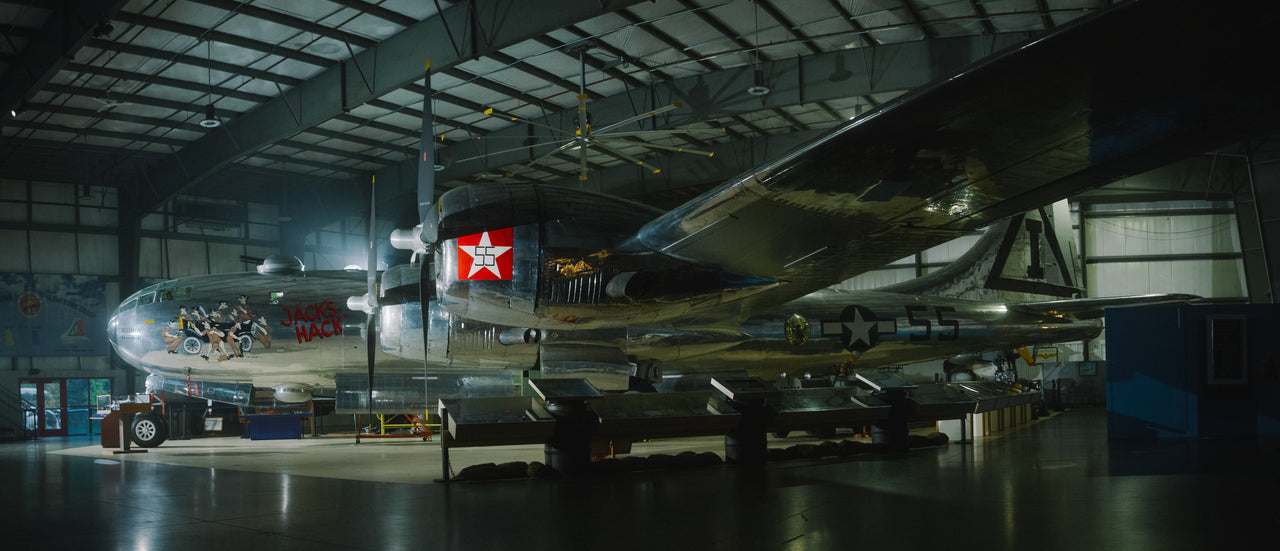 The 58th Bombardment Wing Memorial
JACK'S HACK
The Wing's four Bomb Groups, the 40th, 444th, 462nd and 468th, were stationed in eastern India in 1944. On its earliest missions, the 58th Bomb Wing transported fuel and bombs from its bases in India over the treacherous Himalaya Mountains to staging bases in the Chengtu Valley in unoccupied China. "Flying the Hump" was so dangerous that it was counted as a combat mission. On June 5, 1944, the 58th flew its first combat mission, a raid against the railroad yards at Bangkok, Thailand. The mission originated from the rear bases in India. Ten days later 47 B-29s took off from the staging bases in China on their first nighttime attack on the Japanese homeland, striking the massive steelworks at Yawata. The B-29 had proven its long-range capabilities and the 58th Bomb Wing quickly developed a reputation as one of the elite bombing units of WWII.
---
In 1945, from Tinian, the Wing flew combat and reconnaissance missions throughout Southeast Asia and finally into the heartof the Japanese empire, striking at the core of the enemy's industrial cities, aircraft factories, steel mills, electronic facilities, ball bearing manufacturers, and merchant shipping centers. Through the efforts of the mighty 58th Bomb Wing the Japanese Empire was defeated by August 1945.
The New England Air Museum's Boeing B-29A Superfortress is a product of the Boeing Plant in Renton, Washington and was assigned the AAF serial number 44-61975. Although delivered too late to be assigned to an overseas unit during World War II, it did serve with training units until 1949. During the early 1950s, it flew out of the United Kingdom and Libya. It was then put into storage until 1956. The last flight made by 44-61975 was to the U.S. Army Proving Ground in Aberdeen, Maryland, where it was scheduled to be used for target practice. Lucky for us it was never shot at since there are less than 30 B-29s left in the United States.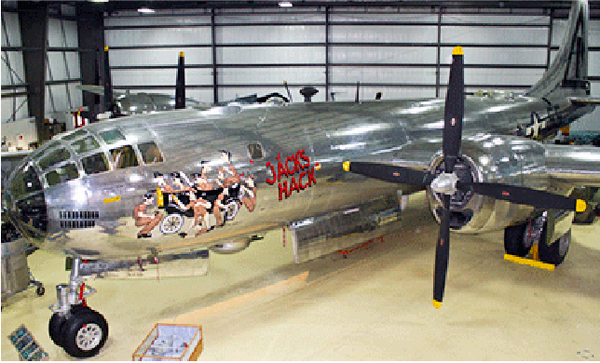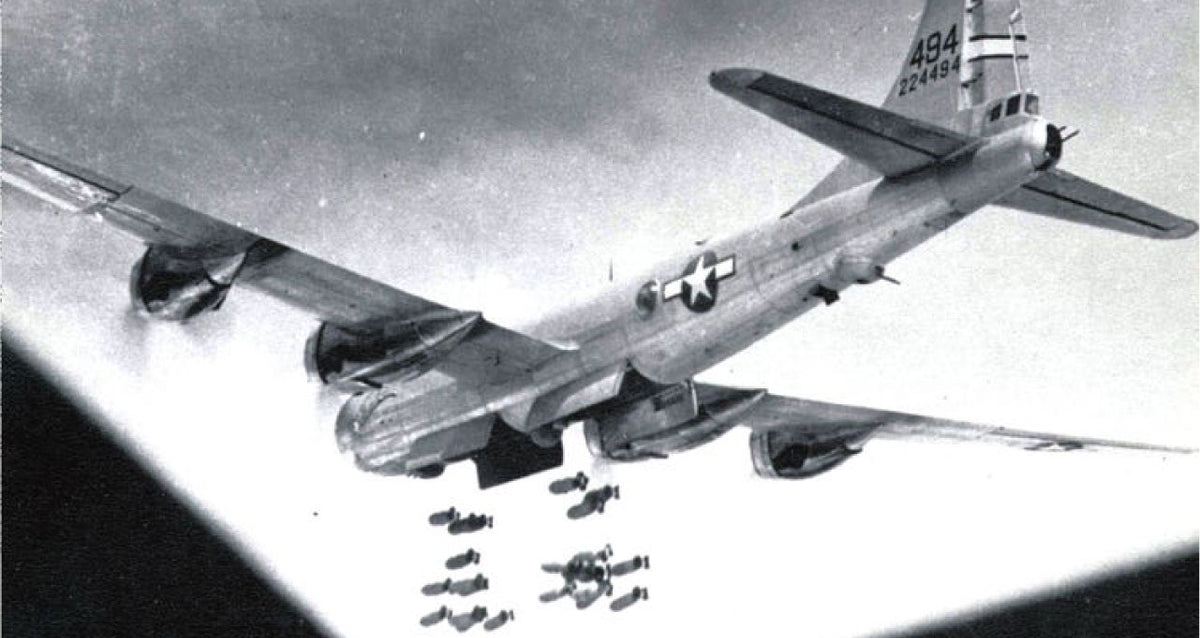 FUN FACTS
THE 58TH BOMB WING WAS CALLED UPON TO TAKE THE MIGHTY B-29 SUPERFORTRESS FROM THE DRAWING BOARD INTO COMBAT IN ORDER TO EFFECT THE SUBJUGATION OF JAPAN FROM THE AIR DURING WWII.
Word from the Veterans
MADE POSSIBLE BY DONATIONS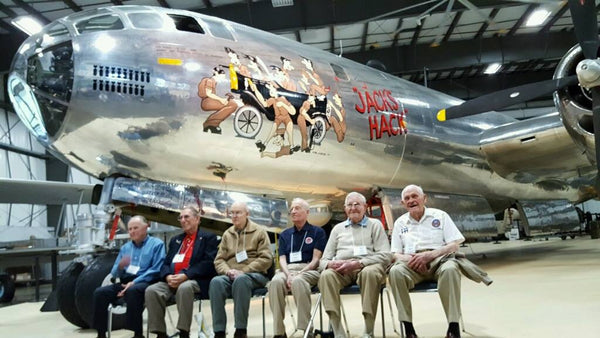 The New England Air Museum relies on donations to support ambitious projects like the ongoing restoration of Jack's Hack. We are committed to preserving the stories of the individuals who used these aircrafts and continuing their legacy through exhibits like this one. Please consider making a contribution to future exhibits.